Tasca Ford Berlin Offers Simple and Straightforward Auto Financing Solutions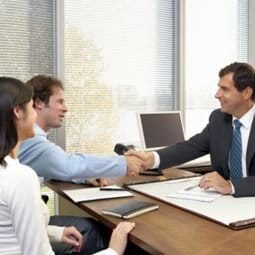 Here at Tasca Ford Berlin, we believe that buying or leasing your next vehicle in and around the Berlin, Plainville, Glastonbury, East Hartford and Cheshire areas should be nothing short of exciting and easy. The financing process can often bring about stress or worry, but that's only if you're not choosing the right dealership. It's our passion to help drivers from Plainville, Glastonbury, East Hartford and Cheshire and their surrounding areas get moving with a new or used car without a stressful, hassle-filled financing experience.
When you choose us for your next new Ford or used car you can always rest assured that our team of finance experts will outline a plan that works best for your lifestyle and budget. We host a wide variety of vehicles to choose from, each priced differently depending on their state, and we're certain we can devise a feasible and affordable financing plan for you without adding any extra inconveniences to your monetary situation.
Once you've picked out your next vehicle, our team will offer guidance, if necessary, and help you decide whether leasing or buying is your best option. There are benefits to both leasing and buying, and they depend on your preference, budget and driving style. We always aim to send you home with a financing plan that's ideal for you, and offers affordable monthly payments, agreeable terms and low interest rates.
We work with several lenders as well, so we're sure we can find a way to get you approved for a loan even if you're worried about your credit. Take a look at the new and used inventory on our site, and please come on by our Berlin dealership whenever you're ready to move forward with buying or leasing.